04 Sep

Debunking Common Myths About Sex on World Sexual Health Day
Today, the 4th of September we celebrate World Sexual Health Day. Let us welcome this day by changing with the times and be more bold, aware and responsible about sex. So here's Mysteries of Emotions celebrating this day by debunking some of the most common myths about sex.
Myth 1 – Sex is Wrong
Many men and especially women in India have somehow sociologically developed the idea that sex is wrong. It's talked about in hushed voices and behind closed doors and most of the times one has to behave as though they don't have any sexual urges at all.
Well, newsflash…Sex is a very normal, natural and biological need of any living being. It is about love, pleasure and satisfaction and exploring yourselves and letting go. In fact, feeling guilty after masturbation or sex is wrong, not the process itself. As long as what you do is safe and moral, there is nothing wrong with sex.
Myth 2 – Women Don't Think About Sex
Obviously, sex between partners takes two. Many women are socially programmed since childhood to repress their feelings. But women do have sexual urges, most of them do watch porn and they do want to enjoy the experience of sex as much as men. If any one of the partners tries to repress their feelings, it can only lead to problems. So be free, be bold and express yourself.
Myth 3 – Marriage Leads to Reduced Sex
In fact, marriage can improve your sex life by leaps and bounds. Being in a loving committed relationship brings in some contentment and security. What most people struggle with sometimes is the onset of boredom when you are sharing your life and responsibilities. However, a little creativity and communication can go a long way in keeping you satisfied. Talk to your partner about what you like and expect. Experiment, surprise each other and the true intimacy you gain will be so much more rewarding.
Myth 4 – Orgasm is the Goal of Sex
If you think that intercourse and orgasm is all there is to sex, you are in for a real surprise. Studies show that both men and women equally enjoy foreplay as they do intercourse. Sex is not just about the climax. It's the journey and how you get there together that matters.
Of course, orgasm is a significant part of sex and it's possible that the man and woman may orgasm at different times. In such cases, it is important to communicate with your partner and work together to satisfy each other. It's also important to note that sex does not need to last long. Most sexual sessions are said to last an average of 3 to 13 minutes and has still proved very satisfying for both partners.
Myth 5 – Your Only Worry During Sex is Pregnancy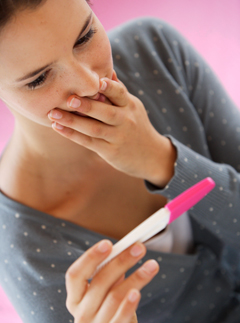 Sure, avoiding pregnancy is important when you are not ready to have children, but always remember that that's not the only threat. There are a variety of Sexually Transmitted Infections (STIs) that you could contract and what's more, some don't even have any symptoms.
Using condoms is the safest choice to protect yourself from pregnancy as well as diseases. But also note, they too may not be fool proof. It is important to choose the right size and shape of condom and know how to use it right.
If you think that anal or oral sex is safer, then yes, to avoid pregnancy they may be, but they have their own risks of damage or STI that you must be aware of before trying it.
Myth 6 –Talking About Sex Openly is Bad
Sometimes even if we are not satisfied, we do not communicate it to our partner. In many cases, people fake an orgasm just to avoid making their partner feel bad. This can be unhealthy for the relationship in the long run. Communication !! That's the fundamental factor to a healthy relationship.
Moreover, there are many problems that couples can face with sex. They could seem really small but if not addressed correctly, they can lead to larger issues. It is imperative to resolve problems as soon as possible, either by talking to trusted family or friends or a professional councellor.
Have questions about Sex?
Here's a fact, almost every couple has some problems with sex. Nothing is ever perfect so don't believe what you see in movies and porn. Sex is a very sensitive aspect of a relationship and if there is a problem, it should be taken seriously by both partners. Some issues might have some very simple solutions while others may even be deep rooted in your personality. To overcome these, a professional counsel;or can greatly help you along the way. So if there is something you can do to make your relationship better, take that step.
Mysteries of Emotions
Dr. Pinakin Shah
Personal Counsellor & Sex Counsellor
Email: mysteriesofemotions@gmail.com